Field Leader Hiking
October 22
@
9:00 am
–
October 23
@
5:00 pm
MDT
Field Leader – HikingOCC Field Leader – Hiking Course
A two-day course with a systematic approach to planning and managing a one-day hiking activity.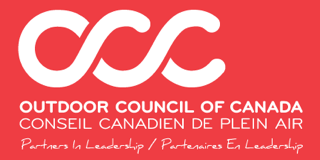 This nationally recognized course will provide participants with Outdoor Council of Canada (OCC) training in Field Leader – Hiking as well as the skills to organize and lead others in a one day, educational or activity based experience in a natural environment. The program is suitable for hiking club leaders, trail group volunteers, recreation department staff, teachers, 4H leaders, Scout and Guide leaders, parents or individuals interested in leading hikes. The course will be delivered by an OCC certified instructor. It is offered through Hike Nova Scotia in partnership with the NS Chapter of the OCC and supported by the Nova Scotia Department of Communities, Culture, Tourism and Heritage.
This is a two-day course running usually from 9 am to 5 pm each day with short breaks throughout. There are both indoor and outdoor elements. There is some travel, usually by car, from the classroom space to local trails and participants are responsible for their own transportation to the course and between the classroom and trails.
To be hiking leaders, participants should have some hiking experience and be able to participate in a low risk natural environment hike on a designated trail while carrying what they will need for the day outside. Participants must have the physical ability to hike on a footpath with rocks and roots, etc. Participants are required to read a manual beforehand. Those who successfully meet the course outcomes will earn Outdoor Council of Canada Field Leader – Hiking certification along with the necessary skills to be a confident hiking leader. Most of the instruction will be in the classroom with some experiential lessons on the trail. Participants must attend the full two-day course in order to receive certification. For further information regarding Field Leader – Hiking Certification, please go to the Outdoor Council of Canada.
"My experience as a recent graduating student of the OCC / Hike NS partnered Hiking Field Leader Certification Course can only be described as excellent in every conceivable way. The curriculum, the skilled instructor, the practical components that had us learning and doing just in time, the communications and the best practice sharing. Top notch and high caliber! This was an incredibly high return on investment of time over the two days. I look forward to further deepening my knowledge in Outdoor Leadership through the professional development offered through these excellent organizations. Well done!"
-Ann Worth
To register go to – https://www.hikenovascotia.ca/courses-workshops/#id=249&cid=1331&wid=301
$135.00
The cost is $135 (with an additional 15% off for paid Hike NS members). A reduced fee of $110 is available for Duke of Edinburgh leaders. Registration includes an electronic course manual and a one-year membership with the Outdoor Council of Canada (OCC members have access to many benefits). Note that the Field Leader – Hiking course plus Winter module is $185 (with an additional 15% off for paid Hike NS members and a reduced fee for Duke of Edinburgh leaders). All participants must sign a waiver. Further course information will be provided upon registration. Participants are responsible for their own accommodation, meals and transportation.
Total Spaces Available
10