OCC Field Leader Hiking Course for Trailrunning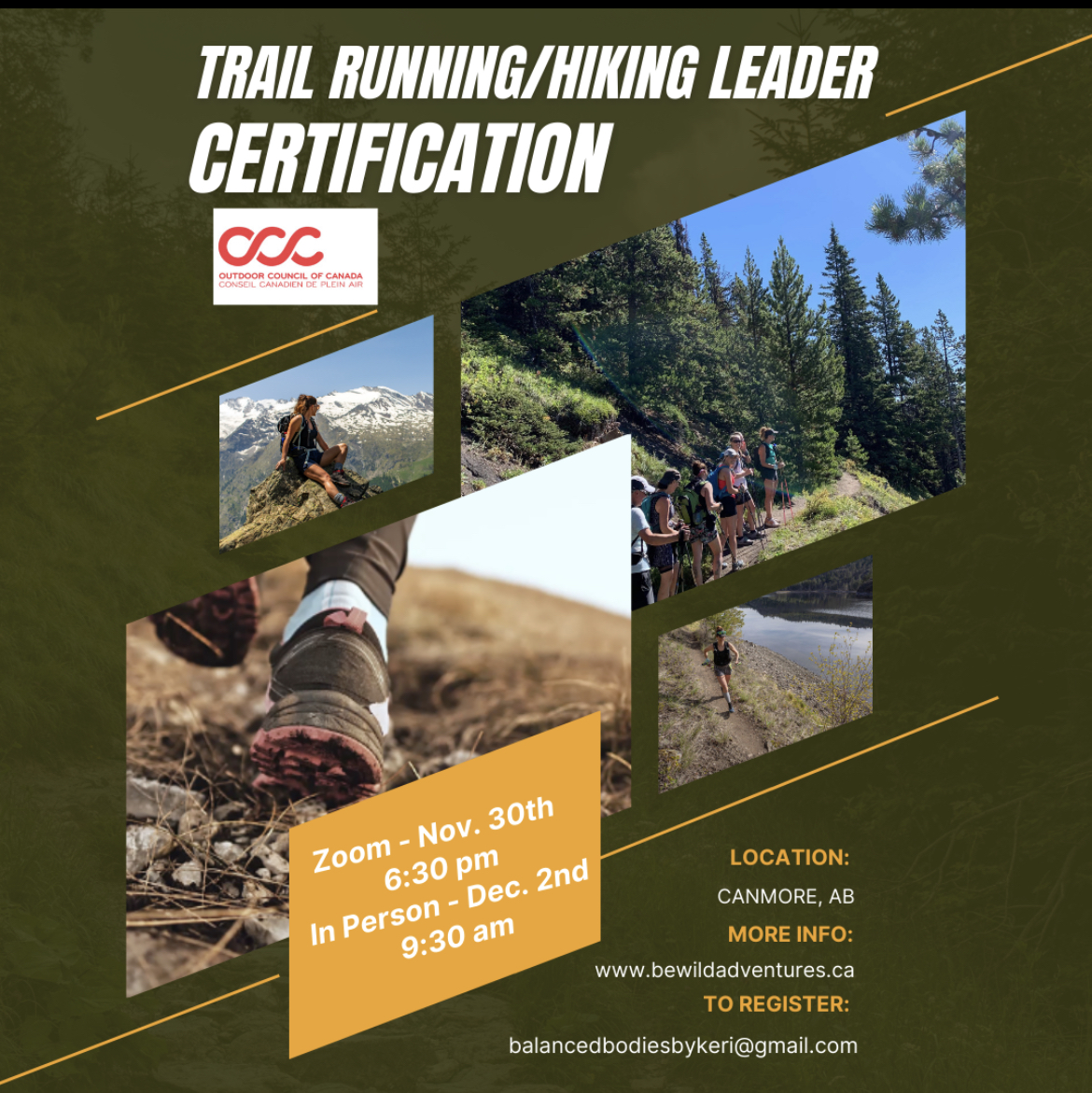 The trail running and hiking community has grown immensely over the last few years with more races and events out there for everyone to experience in varying terrain and epic locations. This means trail runners are getting out there to train, more meetup groups are being created, and more mountain adventures are being planned. These races and events provide a moderately controlled environment for people to explore the great outdoors which gives people a false sense of security when they head out on their own to train or adventure. This course is going to teach you how to lead, prepare and plan for group or solo trail runs.
**This course is done in combination with some of the theory via Zoom and in person on December 2nd in Canmore. 
Related Events